Production Of Filter Unit
Production Of Filter Unit
Production Of Filter Unit
Procedure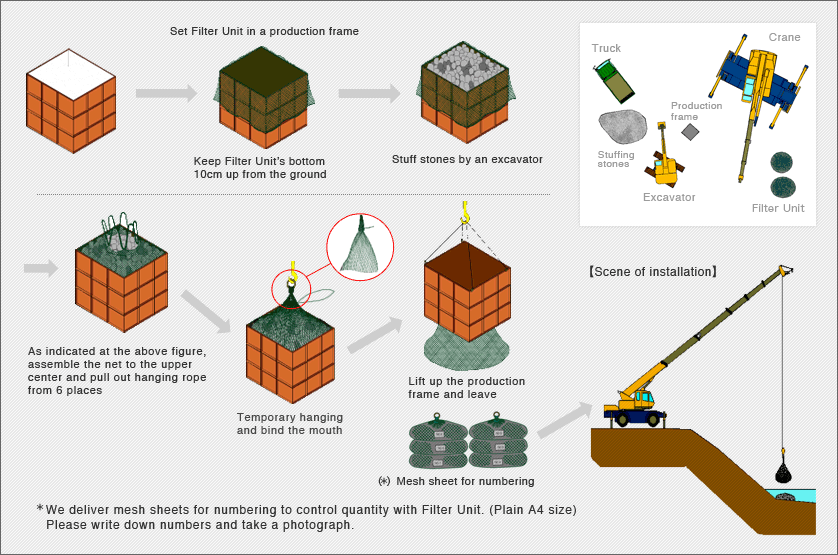 ---
* We have precised production manual. Please contact us for further information.
---
Binding A Hanging Ring And Hanging Ropes
Please pick up and bundle 6 hanging ropes with red tapes and pass them through the hanging ring. Please refer to photos (1) - (5) to bind ropes to a ring.

---
Points To Be Paid Attention At Production
Please prepare production frame without catches such as protuberances. Catch may cause breaking of net.
We recommend filling stones of diameter 50mm for 2t & 4t types and 75mm for 8t type. However, it is possible to use maximum diameter 200mm for all types. *Specific gravity of filling stones should be 2.6-2.65.
Please produce (fill stones) on sand or soil ground.
---